Discover New Adventures
Silversea Expedition - Silver Cloud
---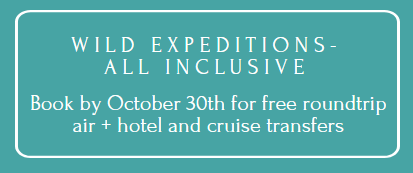 ---
May 29 - June 6, 2020 (12 Nights)
The home of the brave requires no foreword. A windswept land of moors and castles, bloody history and rugged beauty, the Scottish Isles will enchant even the most jaded traveller. Legends keep the history alive here, fitting as the next stop on your itinerary, Iceland, is where storytelling takes on a new meaning. Vivid, robust and above all believable, welcome on a journey where folklore is king.
Voyage Highlights:
Iona Abbey, Scotland
See the idyllic setting of one of Scotland's most spiritually and architecturally significant monasteries, with original architectural components dating as far back as the 12th century and history dating back to 563 AD. This is the site of the creation of the Book of Kells, a famous illuminated manuscript dating back to 800 AD.
---
Torshavn, Faroe Islands
This is the capital city of the rugged, beautiful subpolar Faroe Islands. Walk through the quaint Nordic streets of the old city and visit Kirkjubøur, site of the 12th century Saint Olav's Church.
---
Akureyri, Iceland
Akureyri is the gateway to Lake Myvatn (Midges Lake). The lake is part of a protected nature reserve and many birds (including thirteen species of ducks) frequent the surrounding wetlands. Nature's power is plainly displayed in Namafjall's geothermal springs, as well as on a walk along the lake's shore onto some pseudo-craters, and through the massive, often unusual lava formations of Dimmuborgir.

---
Vigur, Iceland
Visit tiny Vigur to see the life of Icelandic eiderdown collectors, and observe Atlantic Puffins and Artic Terns as we take an invigorating nature walk.
---
Terms, conditions and restrictions apply; pricing, availability, and other details subject to change and/ or apply to US or Canadian residents. Please confirm details and booking information with your travel advisor.