Famous Gardens
You definitely feel refreshed when ever you heard the name "Garden". No doubt Garden is a place where you can find peace of mind, fragrance of flowers, Birds chirping, fresh breeze, soothing environment which takes your soul to some other level. A morning walk in a garden is really blessing for you. These places, created by humans to feel the blessings of nature. These are some of the well designed, built and most beautiful gardens from around the world.


Mirabell Gardens, Salzburg, Austria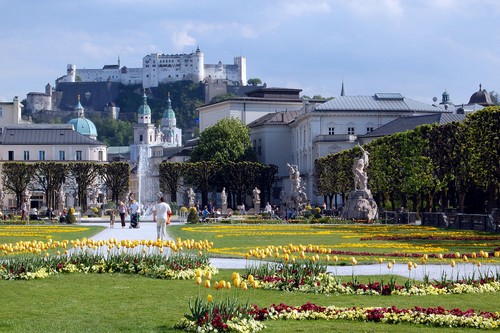 Another classical European Garden in the vein of Versailles and the Tuilleries. Mirabell Palace with its beautiful gardens is a listed cultural heritage monument and part of the Historic Centre of the City of Salzburg UNESCO World Heritage Site. The Palace was built by Prince-Archbishop Wolf Dietrich von Raitenau in 1606. This beautiful garden redesigned in 1690, are full of beautiful sculptures, fountains, floral displays and a Dwarf Garden composed of marble creatures. The Hedge Theater – created between 1704 and 1718 – is located in the main part of the Mirabell Gardens and is one of the oldest hedge theaters north of the Alps. For "Sound of Music" fans, the baroque gardens are a must-see: Maria and the von Trapp children frolick through the grounds in the classic musical.



Royal Botanic Gardens, Melbourne, Australia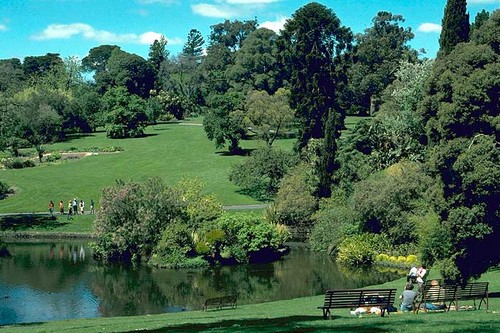 The Royal Botanic Gardens, Melbourne are internationally renowned botanical gardens located near the center of Melbourne, Victoria, Australia, on the south bank of the Yarra River. These beautiful Gardens extends over nearly 100 acres of park lands that include a children's garden, aboriginal heritage walk, herbarium discovery walk, and observatory. Plus, enjoy special events like Philosophy in the Garden, Harp in the Garden, and Yoga for Kids in the children's garden. The park is one of the most popular destinations in Victoria, with over 1.5 million visitors each year, according to That's Melbourne.



Ji Chang Yuan, Jiangsu, China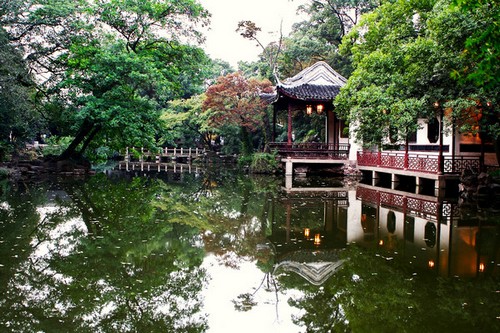 Located inside Xihui Park, this originally 16th-century garden in Jiangsu province is also known as the Garden of Ecstasy – which promises much. But it also delivers. This is a garden of illusion, occupying barely an acre but giving an impression of depth, breadth and height. An artificial mountain in distinctive yellow rock appears to be a natural part of the hilly landscape surrounding the garden, and a decorous "musical" stream gurgles down it into a long pool, its many inlets creating a feeling of naturalism. A beautiful low-eaved pavilion extends over the water at one point, while the far end of the pool is dignified by the Bridge of Seven Stars. Beyond this the garden dissolves into more compartments with pavilions and allées. The fact that the garden was comprehensively restored in the 19th century does not alter the fact of its beauty.
http://www.wonderslist.com/10-most-beautiful-garde...

Main Image: "Mrabell gardens, Salzburg" by Dave Shafer is licensed under CC BY 2.0