Explore Peru with Belmond
Embrace the pioneering spirit of Peru, and uncover the endless treasures of the region in style
Explore Machu Picchu at sunrise. Trace the shores of Lake Titicaca from a luxury sleeper train. Step out from your suite in an ancient palace and into the buzz of Cusco. Peru is overflowing with bucket list moments, and Belmond can show you each and every one. From the bustle of Lima to the rugged beauty of the Colca Valley, our six stunning hotels and two unique train experiences cover the country. Your adventure awaits.
Historic charm with a modern twist
Uncover the secrets of Cusco with a stay in one of its most cherished landmarks
Moments from Plaza de Armas is an ancient monastery that has been at the heart of the city for centuries. Dine by candlelight among the cloisters; explore interiors rich with art and antiques; uncover the secrets of Peru's national drink with a pisco lesson. Belmond Hotel Monasterio is a true jewel in the treasure trove of Cusco.
See more of Peru with Belmond
With two luxury trains and six sensational hotels in locations including Cusco, Lima, Machu Picchu and Colca Canyon, we can show you Peru like no one else.

Travel with us, and we'll help make your dream itinerary a reality.
Uncover the curiosities of Cusco
Whether you're a foodie with a penchant for Peruvian cuisine or itching to know more about pre-Incan culture, there are endless things to do in Cusco. With Belmond Hotel Monasterio as a base, dive into a vast array of cultural and outdoor pursuits. We'll help you uncover the true spirit of Peru.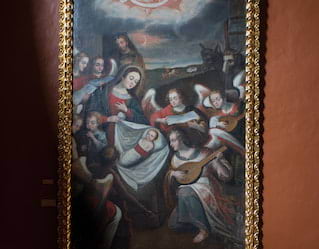 ART TOUR
We're proud to showcase one of Cusco's best independent art collections. Be led around the hotel by an expert in religious art and Peruvian history. Understand the symbolic meaning and mythical interpretations in each work, then explore our fascinating chapel––where you'll find pieces rarely seen by the public.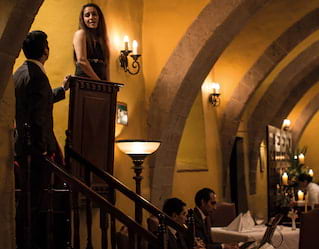 ART, COOK AND OPERA
Enjoy a feast for all the senses. Be dazzled on a guided tour of our hotel's extensive art collection, then head to the kitchen to discover Peru's culinary heritage.
After your class, enjoy a delicious three-course dinner in El Tupay accompanied by a live opera show.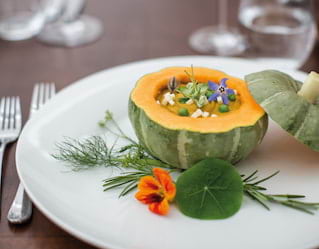 CHEF FOR A DAY
Roll up your sleeves for a flavorful introduction into Peruvian cooking.
Begin with a tour of San Pedro market with our chef, then return with fresh produce for a two-hour hands-on class. Feast on a decadent three-course dinner in El Tupay, while the bartender creates a unique cocktail using the fruits you picked earlier.
COOKING CLASSES
Expand your culinary repertoire with a lively cooking class. Watch the chef prepare two signature dishes during a live demonstration, or create three tempting courses under his expert guidance.
Available for a minimum of two guests, advanced reservation required.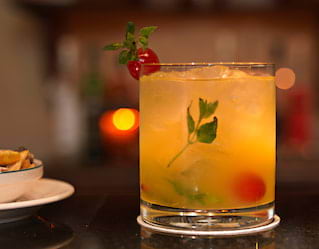 PISCO LESSON
No visit to Peru is complete without pisco.
Learn the history and distillation techniques of the country's signature drink from our resident barman. Taste a number of varieties, then watch as he turns your favorite into a traditional Pisco Sour cocktail.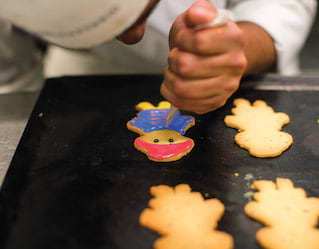 CHILDREN'S COOKING LESSONS
Fuel your children's creativity.
We offer a choice of two classes for little ones, where they can learn to create delicious cookies or tempting mini pizzas with a Peruvian twist. Under close supervision, students can put their own stamp on recipes to share with family afterwards.
A plush lion toy is offered as a memento of their day.
Photo credit: HBarrison on Visual" class="redactor-linkify-object">https://visualhunt.com/re6/491a85cc">Visual Hunt / CC BY-NC-SA

Terms, conditions and restrictions apply; pricing, availability, and other details subject to change and/ or apply to US or Canadian residents. Please confirm details and booking information with your travel advisor.